Good Help & Covid Recovery, Lessons from Rochdale (webinar)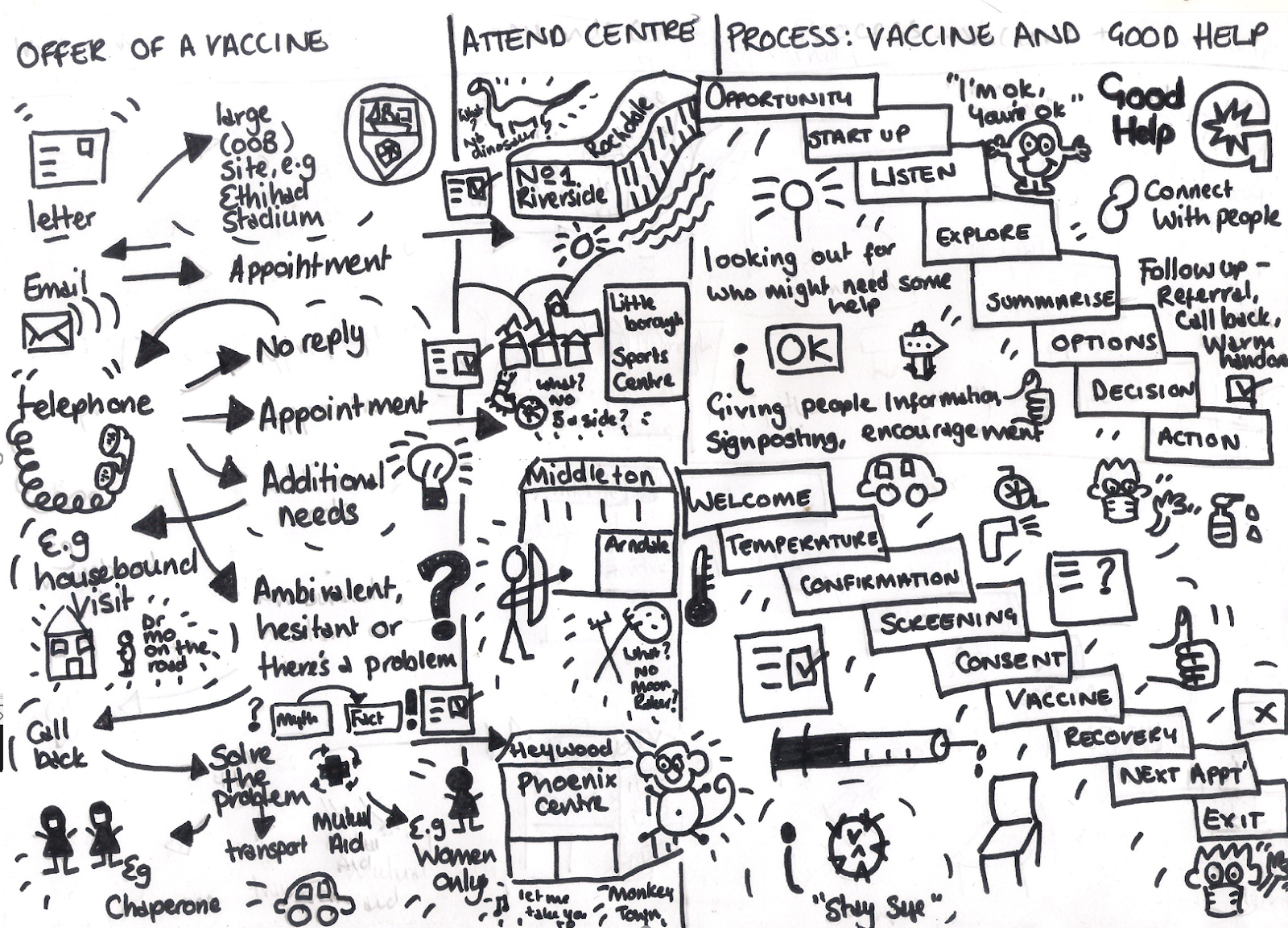 The Public Service Transformation Academy is partnering with the Good Help movement.
This is a new movement about something we are passionate about – public services that enable self-efficacy. There's a webinar coming up on 10 March – please see this post for more information and to book:
Together, we warmly invite you to a webinar on 10 March on Rochdale Council's approach to Covid response and recovery; and in particular how vaccination strategies can build community power and help tackle inequalities.
We think Rochdale are developing a model for building back better public services by enabling staff to release and support the power of communities and the people in them. The session will be hosted by Good Help and the Public Service Transformation Academy. Please find further information below and we hope to see you there.
---
Good Help and Covid Recovery: Lessons from Rochdale
How vaccination strategies can help us build back betterWednesday 10th March
15:15-16:30
Join us for a conversation with Helen Chicot, Place Lead, Rochdale Council; Benjamin Taylor, CEO, Public Service Transformation Academy and others to explore how Good Help can provide a way of building back better public services.

Further information and registration.
---
See our post and video on LinkedIn:
Do *you* remember a time you got help that truly empowered you?